Do white shoes go with everything?
Do white shoes go with everything? This is quite a difficult question. Everyone has his or her own choice and opinions on wearing white shoes. But let me give you my opinion.
Dressing sense of a person reflects his personality. It shows whether he knows how to live in this world or not. Dressing shows the behavior of a person toward his work and goals. So the question do white shoes go with everything or not has great importance. In today's world, every dressing has been linked with some occasion. So be careful while wearing white shoes.
White color is an eye relaxing color. You feel so satisfied after looking spotless white thing. It could be anything like a white dress, white curtains white car, or anything else. so that white shoes are neat and clean-looking shoes that can be worn as casual, for sports, and on some other occasions. These white shoes are also in different types some are sneakers, sports shoes white pointer shoes, and many others. So be selective while wearing them.
Nowadays people do a lot of types of dressings with different colors and styles. So obviously white shoes can not fit with everything. But in most cases, white shoes give a great look. White is a contrasting color and it fits well with any other color like blue-black or grey color dressing outfits.
Some most common dressings of men and let's know how white shoes look under them.
Tracksuit
Everyone wears a tracksuit. People are comfortable and relaxed while wearing it. So if you wear white sports shoes or white sneakers under them you will look great.
Suit
Try these white shoes with your favorite suit and achieve a great look. Mostly black leather shoes are worn under these suits but white shoes can also compete with those leather shoes and can become their counterpart.
T-shirts and jeans
T-shirts and jeans look awesome with white shoes or sneakers. Combine this with this combo and enjoy an ultimate urban look. Women can also look sexy and stylish from this look.
Sweaters, trousers, and shoes
Combining sweaters, trousers, and shoes is a versatile look. This combo works in school, at work, or with friends.
All-white outfit
An all-white outfit is popular since the early 80s. You wear all white in this including a shirt, pants jacket and shoes. This one is also good.
T-shirts and shorts
5. Going with friends to enjoy a picnic or any other trip t-shirts and shorts with white hit well.
Denim jacket
6. One of the most killer looks of white shoes is with a denim jacket. Wearing blue denim with white shoes is a perfect combination.
Multicolor outfit
If you want to look great in winter then white shoes with your multicolor outfit would be enough. White color is so versatile that you can combine it with any color.
Blazer
White shoes can easily be paired with a blazer. You can make a business outfit with just two items and can get admiration from your colleagues.
Jumpsuit
The jumpsuit is coming back from 1950 and you can wear it with black sunglasses and white shoes. The jumpsuit is comfortable for everyone by ignoring their body size and shape.
Floral dress
A floral dress with white shoes can brighten up your day and mood.
Trench coat
A trench coat woman trench coat is a great choice in the fall-winter. You can wear it with jeans and a pair of white shoes. It will give you a classy and elegant look. You can wear this when you have a plan for going outside with your friends.
Pencil skirt.
The pencil skirt is best for women who want to look fit and stylish. Wearing it with white shoes gives you an Athletic and youthful appearance.
Wool dress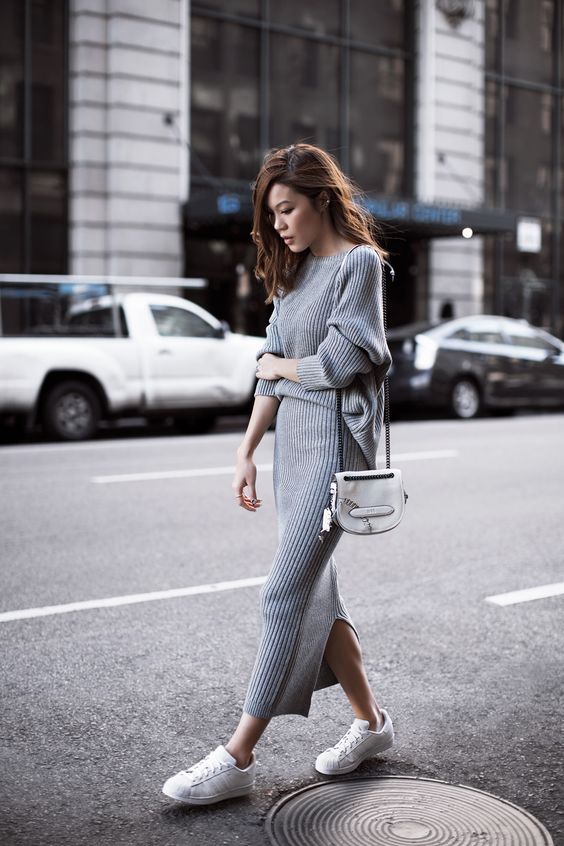 White shoes can also be worn with a wool dress. It is perfect for those who don't want to go out of style.
Silk dress
Is a great choice in summer and to look elegant and great. This light color dress could have a great combination with a pair of white shoes.
Crop top and skirt
Crop top and skirt Pairing white shoes with a crop top and skirt can give you a stylish look. It is also comfortable and easy to wear in hot weather.
Workout outfit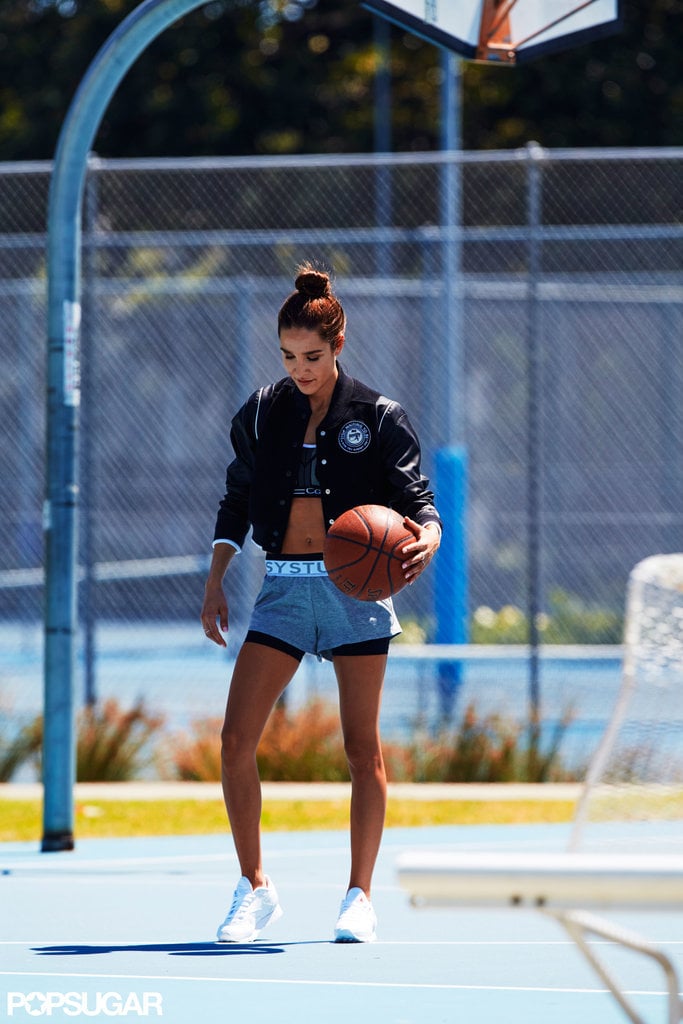 If you are heading toward the gym or running on the ground it doesn't mean you have to compromise with your look. These workout outfits can make a great look with white shoes.
Hoodie and ripped jeans
Ripped jeans, the hoodie is a classic combination that can make you stand out from the crowd. You can wear these white shoes and can go for your various activities.
Traveling in white shoes?
Traveling in white shoes could be an exciting experience. It gives you a light and ASMR feel rather than wearing some boring or harsh color. But the white color attracts more dirt and turns into pale yellow.
In traveling, if you own a car then it is fine but traveling in public transport might create some problems. So avoid wearing white color when you have to travel long distances by bus or by train.
White shoes in all seasons
White shoes work in all seasons from spring to downfall winter. You can wear them in any season with full grace and confidence.
Do you think that wearing white shoes is a good fashion choice or not?
White shoes make your outfit super cool and enhance its look. Mostly white shoes or sneakers are super comfortable and relaxing. Sneaker lovers know that white is the default color in selection. Trends come and go but white color is here to rule. So don't confuse yourself and buy a good pair for yourself.
What do you think about people who always wear white shoes in hot weather?
White color is a reflective color. It reflects hot and shiny rays of the sun and keeps you cool. Rather black color absorbs light and increases the temperature. So according to experts wearing white in summer could be relaxing.